Say hello (and goodbye) to our student intern Lea!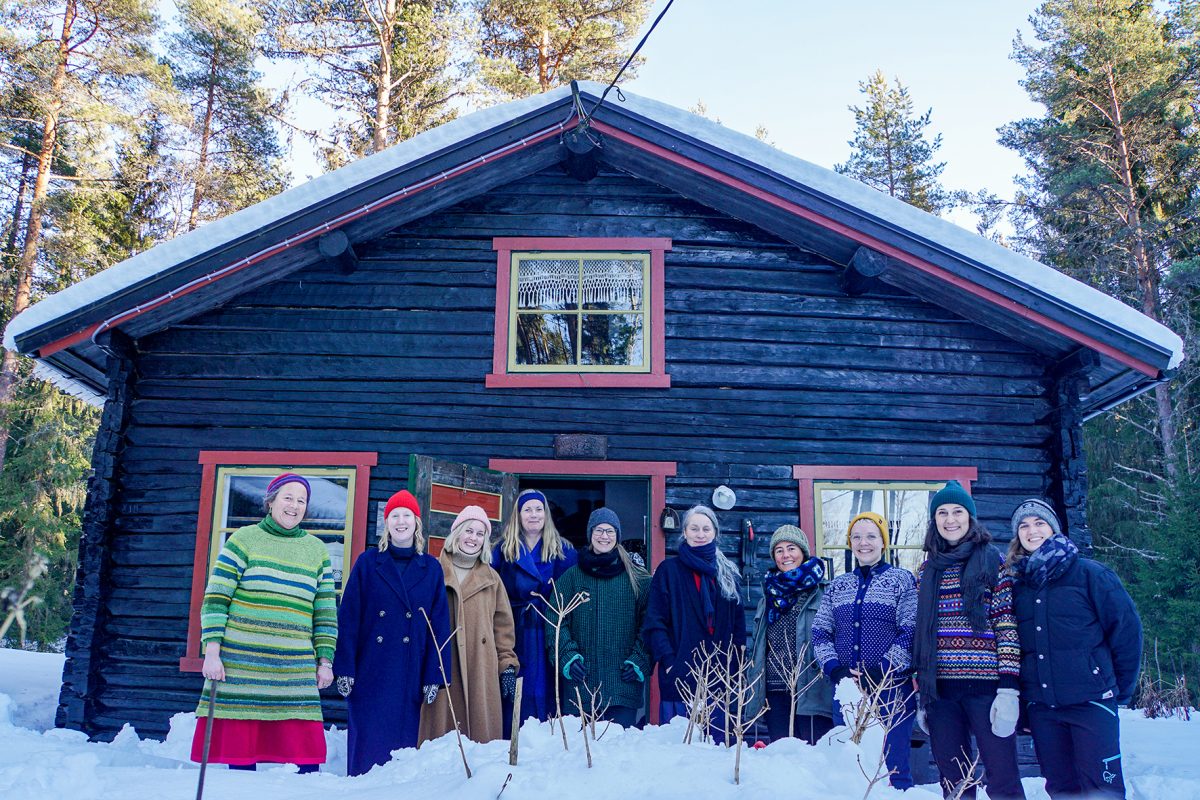 For the past three months Lea Gleisberg, a student from the Master in System Design program at HTW Berlin has been a part of our team. For her master's project, she is developing a clothing swap concept for Berlin, to increase re-use and make it attractive to more people.
While working with us and participating in our fieldwork and tasks, she has also been applying her knowledge of systemic design to our research. Through this, we have learned about systemic design and Lea has shown us how it can contribute to our analysis and research.
Now that her stay is coming to an end, we are looking forward to seeing her project come to fruition and wish her the brightest of futures. We've greatly enjoyed having her and welcome her back any time.
Lea says:
"My days at SIFO started with a seminar trip to Finnskogtoppen with the research team I would be working with. This was probably the best way to get to know my team and parts of the Norwegian culture. Throughout my stay at SIFO, I got a wide variety of opportunities to participate in different events, seminars, field research and everything I was personally interested in. I liked that it was not only about being in the office but also about taking part in field research and that I was able to work on my own project too. My time here has greatly impacted my master's project, and I hope to stay in touch with the team even though my time here is limited. Until then, I hope to contribute some more systemic design approaches to the work of researchers, and I am curious to see to what extent they can be of value in the research field. I appreciate the very respectful, relaxed and down to earth atmosphere among all of the colleagues at SIFO. I can recommend it to every student who is motivated, likes to work independently and wants to learn something about theoretical and practical research, to spend some time here with the SIFO-team!"