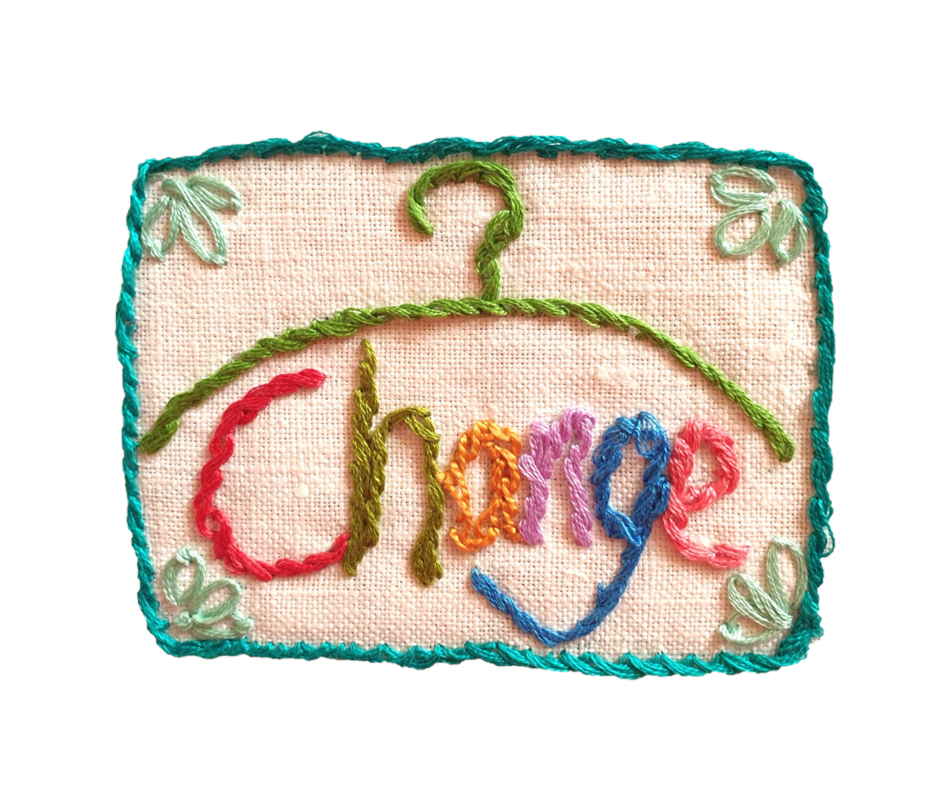 The CHANGE researchers met in Copenhagen the last week of September. CHANGE is an international project with clothing researchers from all over the world. Liudmila Aliabieva (Moscow School of Social and Economic Sciences), Irene Maldini (Lusófona University, Portugal), Lucrecia de León (Escuela Universitaria Centro de Diseño, Uruguay), Kate Fletcher (The Royal Danish Academy), Else Skjold (The Royal Danish Academy) og Iryna Kutcher (Design School Kolding) participated, together with the clothing research group from SIFO and Tone Skårdal Tobiasson. It was a wonderful week, with a lot of fruitful meetings and discussions.
The wardrobe seminar at the Royal Danish Academy was the main event, with around 90 in-person participants and 40 online participants. After the workshop Else Skjold launched KLOTHING – Center for Apparel, Textiles & Ecology Research (kglakademi.dk), a new centre under the Royal Danish Academy. We look forward to following the work!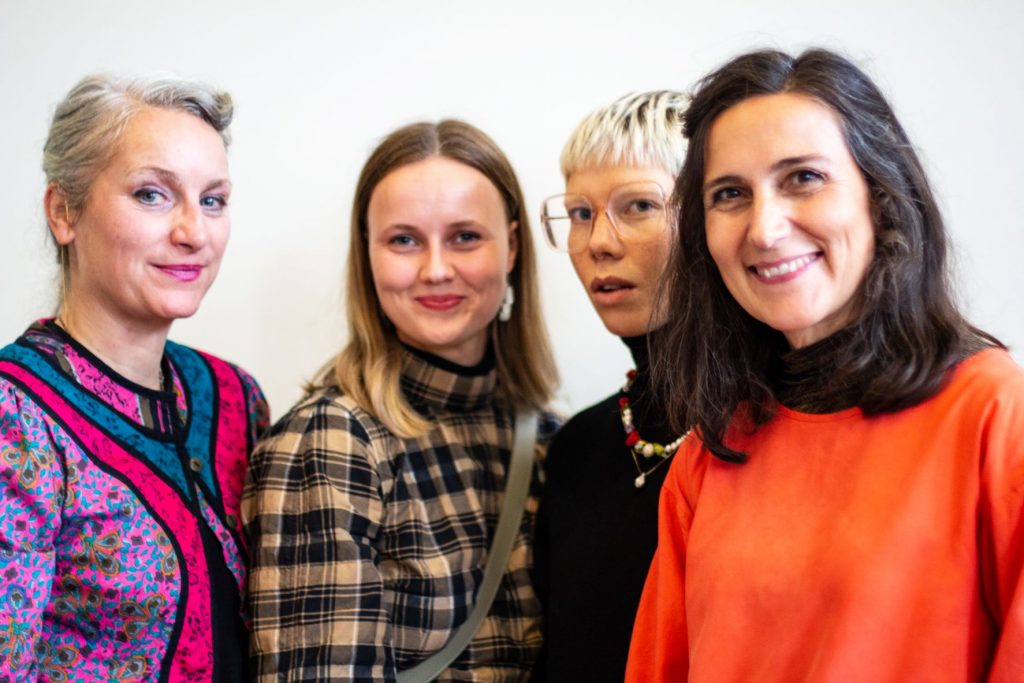 In the following, you will see a summary of a political lunch meeting, a mending workshop and finally some reflections from our team member from Uruguay, Lucrecia de Léon.
The lunch-meeting
During the day spent at the Royal Danish Academy, Else Skjold had arranged a lunch meeting with a nice mix of academia, policymakers and trade organizations. The participants were from the Danish Energy Agency, the Danish Lifestyle & Design Cluster, Continual, Danish Fashion and Textile, the Danish Consumer Council TÆNK, Danish EPA and several Danish universities, alongside the CHANGE team. The European Environmental Agency turned up for the workshop and more informal discussions later on.
To open up the discussion, Ingun and Tone had prepared a short presentation showing the increase in clothing volumes directly related to the increase in synthetics, an overview of the value-chain with percentage impact (only 12% for fiber stage) and the obvious data-gaps (also at the fiber stage, but of course the use phase and the end-of-life phases). Ingun and Tone also addressed how hard it is to capture meaningful information with the data-gaps, with the complexity of the value-chains, global average data and the mismatched boundaries of natural and synthetic fibers. After the short presentation, the floor was open for questions and discussion.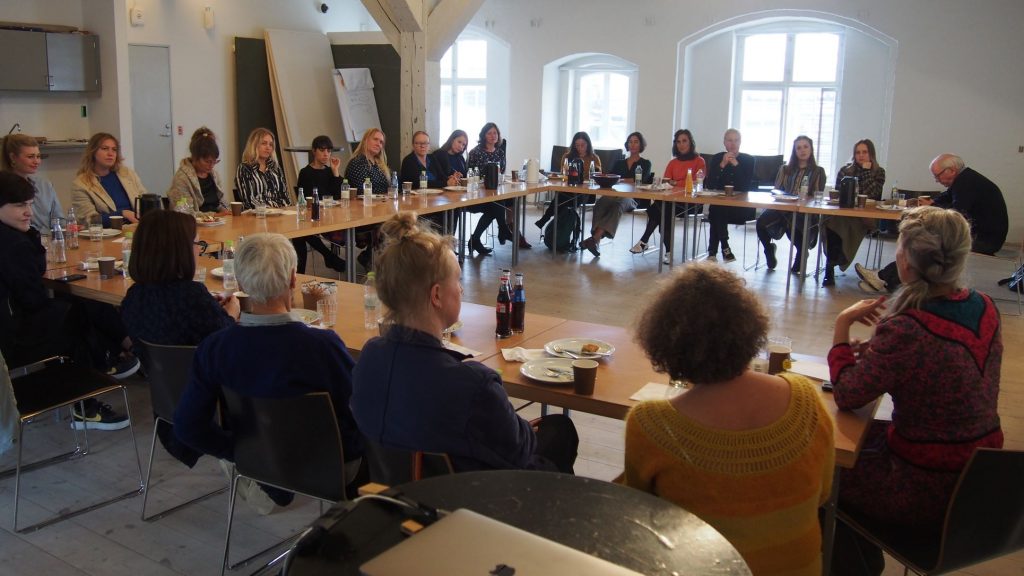 We were positively surprised at the openness and interest in research that we met, and how the research can actually contribute to policy – specifically the volume issue. There was also a genuine surprise related to how 'un-democratic' the process is in the technical committee for PEF, and there later emerged a discussion around the more democratic consumer protection laws in Norway – which make it much easier for civil society to actually make complaints against global textile giants (as seen with the ruling from the Norwegian Consumer Authority that brought down the Higg consumer-facing label). EEA's representative facilitated a discussion with the representative from the Danish EPA in the Nordic Council of Minister's new textile project, and also advised that the EU parliament needs to understand the points Ingun and Tone made during the lunch about volumes, and what actually makes a difference and will impact climate and environmental impacts.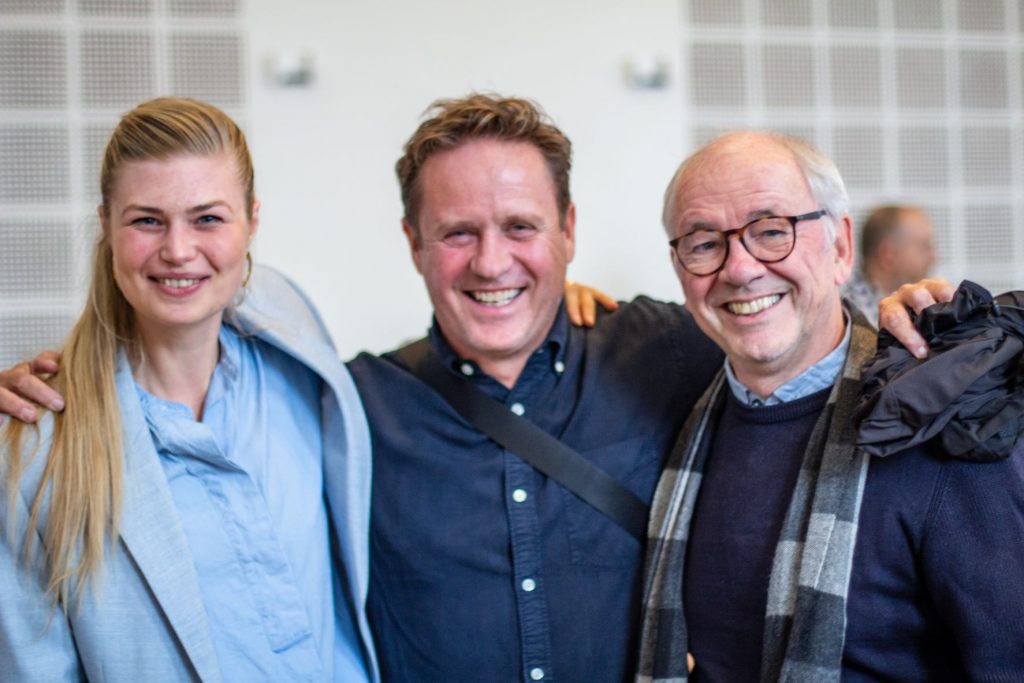 The usual frustration around 'if we can no longer base our decisions on Higg, what do we do?' also arose, and this discussion needs to be addressed in a better way. Why these tools, that are proxy both for trust and for the total lack of material and fiber knowledge on properties, have gained so much power, needs to be tackled in a more proactive way. When they are used and misused by those with no or very limited understanding of data (including LCA experts) and later by buyers and those sourcing materials who have no idea what properties the fibers actually bring to the table; it's a disastrous set-up with equally disastrous results.
Mending workshop
Mending is about love, care and fun!
On the final day of the workshop, the CHANGE team was invited to take part in a 2-hour mending activity organized by Liudmila Aliabieva and Iryna Kucher. To make that happen we asked everyone to bring one clothing object with holes, tears, stains, or other kinds of damage which they would like to repair. At the beginning of the workshop, we asked everyone about the item they brought, why they brought it and why they decided to mend it, if they had an idea how they would like to approach the damage – that served as a very productive starting point not only to begin the workshop itself but to initiate a very lively discussion of the stories, skills, senses and emotions behind the clothes and mending as a practice of care. Some of us brought their mending kits with them which turned into a fun activity of its own as we explored the mending tools some of which might look mysterious these days for example a darning machine (see the photo) which was in great use in the times of scarcity in the USSR when people, limited in their clothing consumption practices, had to take much greater care of the things they had in their wardrobes.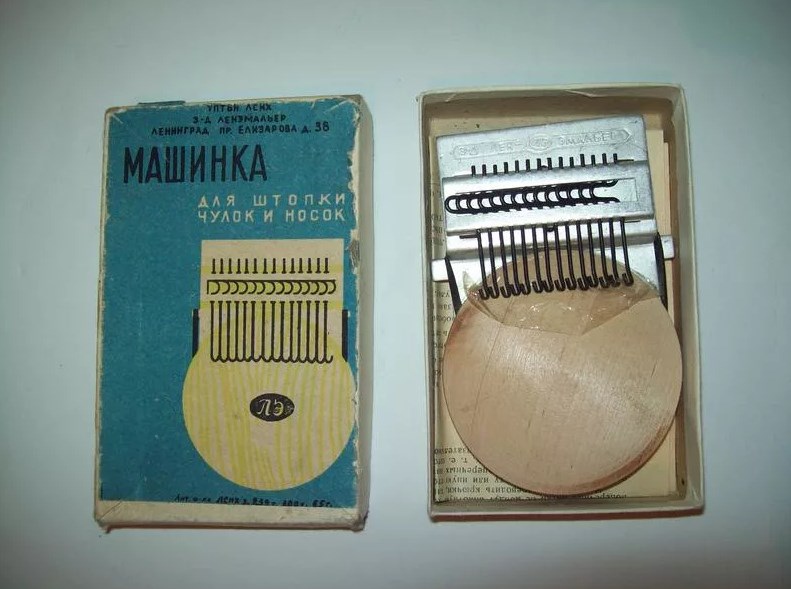 We also asked the participants where and when they learnt how to repair things: it turned into a very intimate flow of telling stories with a lot of fun details. Storytelling plays a huge role in co-creative and community building activities such as mending workshops which help people mend away their fears and anxieties.
We hope we can mend it!
Reflections from Lucrecia de León
Words from Uruguay.
CHANGE has been a transformative experience for me.
Little could I imagine in mid-2020 and in the midst of a pandemic, that an email from Irene Maldini with the intention of linking Uruguay to what appeared to be an ambitious research project, would end up being consolidated into what is CHANGE today. For this reason, on my way back from this project meeting in Copenhagen, I allowed myself to write these few words.
I can only be grateful for having been able to share conversations, discuss methods, and problematize new concepts with the best researchers in the field of wardrobe studies. I also embrace the emotional connection made with a group of wonderful women: generous, committed, activists.
I have absorbed everything and more. Additionally, I have also tried to contribute to this community from my Latin-American perspective, with a focus on cultural decolonization. I come from a public university whose main characteristic is the great social commitment based on education, extension and research. Therefore, I get deeply engaged, as a way of living.
From now on, the diffusion, spillover, and expansion of this learnings -and, above all- the construction of knowledge, will continue. In a context where clothing design is increasingly centered on people and planet's needs, wardrobe methods will definitely be a new tool for Uruguayan students and researchers.
Let's keep changing together.