Deep diving into wardrobes provides important knowledge on clothes and their environmental impact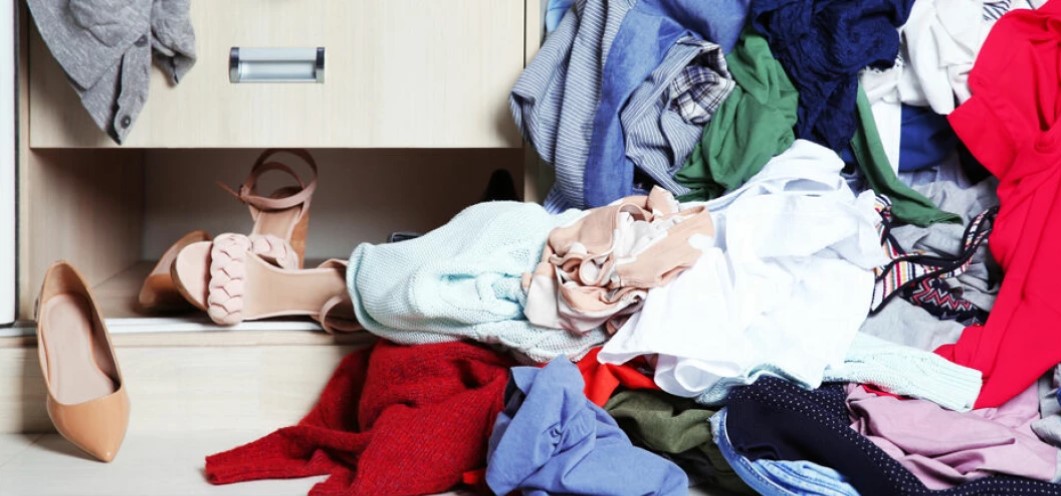 Authors: Vilde Haugrønning, Ingun Grimstad Klepp and Anna Schytte Sigaard
Norway leads the way in methods for studying the use of clothing. This is knowledge that is important in sustainability studies of apparel.
How many clothes are there in our wardrobes? What is used a lot and what do you seldom wear, and why? Which clothes have the largest environmental footprint? What causes clothes to be cared for and repaired?
There are many unanswered questions when the desire is to understand the connection between the consumption of clothing, and climate and environmental impacts. We need to understand why someone has a wardrobe full of clothes and still nothing to wear. To answer these questions, methods that can reconcile the concrete material with the way we use, buy, repair, launder, choose and not least throw away clothes, are required.
The method called "wardrobe studies" is very central in studies of clothing's environmental impact. Consumption Research Norway (SIFO) at Oslo Metropolitan University has been at the centre of the development of these methods for 23 years. Today, the method is included in research, teaching, product development and design worldwide.
Research in people's homes
The method involves the researcher and informant going through the informant's wardrobe piece by piece, together. In some studies, the entire wardrobe is reviewed and in others, selected parts such as passive clothes, leisure and sports clothes, or favourite clothes are specifically studied. When the clothes are reviewed, the researcher asks the same questions for each garment. This gives us opportunities to analyze differences in the way different garments are used.
The method is time-consuming but provides detailed and reliable knowledge. Ideally, we do this at the informants' homes and thus also gain knowledge about details around the organisation, storage, laundering and care of the clothes.
Clothes are complex
Wardrobe studies are particularly suitable for studying practices that we often take for granted. The practices are important to understand in order to gain better knowledge of consumption patterns, and thus how they can be changed in a more sustainable direction. The special feature of the method is that the clothes are at the centre of the analysis.
Clothes are very complex materially, socially and culturally. They are made from most types of materials, from animals and plants, including metal and chemicals and increasingly plastic. They are used to camouflage the body, keep it warm, decorate, protect and show belonging to cultures, groups, places and positions in society. Clothes are important for self-respect, security and social participation.
In order to embrace so many different aspects and see them in context, methods are required which have the capacity to connect the actual material with the practices and their many different meanings, both for the individual and society.
What properties do the clothes have?
Wardrobe studies lead to more knowledge about the use of clothes. This stands in contrast to studies that are concerned with clothes related to fashion, often understood as the novelty value of the clothes. In such studies, some things are often excluded, namely the material properties of the clothes, as well as all the nuances in the relationship between the wearer of the clothes and the clothes themselves, and the interplay between the clothes in the wardrobe.
After conversations with people about clothes over several decades, we have rarely heard informants say that fashion is important to them, and it is much more common to say the opposite. Fashion is an aspect of our clothes, but for most people, there are completely different reasons for both what you buy and what you wear. Fashion can make it difficult to find something you like in the store, such as the colour you think suits you, or a shape that is perceived as flattering.
Few know how many clothes they own
To capture the material in wardrobe studies, various techniques are used to obtain information about each individual garment such as photos, interviews, registrations and technical analyses. This gives the advantage that the information becomes concrete and tied to both the material and social aspects, and thus not so dependent on words alone.
Clothing habits, like other parts of our daily lives, are something we don't usually think about. Therefore, they are also difficult to put into words in a conversation or interview situation. It is easier to describe the clothes and how they are used when we talk about specific garments. It will then be possible for us researchers later to see the relationship between the clothes and the wearer, and pursue what lies behind the words.
Very few know the average age of their own wardrobe or how many clothes they actually have. We ask people about what they know and have a relationship with, but compile the information ourselves with national or global averages, or qualitatively based interpretations.
Knowledge to inform policy
Today, SIFO has several ongoing research projects with wardrobe studies: CHANGE, Wasted Textiles and Belong, all funded by the Research Council of Norway. Here the wardrobe studies are used to study how we use clothes for different occasions and the importance of variation in clothing habits, how we can reduce the amount of textiles and specifically synthetic textiles, and the importance of clothes for belonging.
In all projects, wardrobe studies contribute to important knowledge about the importance of clothing and textiles in our everyday lives. This knowledge is crucial to developing policies capable of drastically reducing climate and environmental impact, and at the same time ensuring everyone in the population has access to good clothing.
An important challenge in the work with clothing and the environment has long been very inadequate life cycle analyses (LCAs). Without knowledge of lifespan, disposable products are compared to clothes that are worn 500 times or more.
No one would argue that such a use of LCAs is correct, but going from this point of departure to finding methods to include lifespan in LCAs of environmental impact, is quite a challenge. SIFO has further developed the wardrobe studies method in a quantitative direction in order to obtain knowledge about global clothing habits suitable for such analyses.
Consumption is important
In these studies, we work with detailed information on 53,461 garments which gives the opportunity to ask questions about, for example, differences between different types of garments, fibres or what the clothes are used for. This is very relevant when the EU is now developing a new labelling scheme, the Product Environmental Footprint (PEF), which will include textiles. SIFO, therefore, contributes to the development of the rules specific to clothing in this labelling scheme. There, as in many other contexts, it is difficult to get the impression that consumption is important.
The work with wardrobe studies shows that in research it is not only important to develop good questions, but that the methods must also be adapted so that we researchers are able to deliver the knowledge that society needs. Climate and environmental problems cannot be solved without knowledge of people, society, politics and regulation. It is urgent to take the fact that we humans have created the problems seriously, but that we can also solve them. For that, we need more knowledge about ourselves and our habits and the way we use products that burden the climate and the environment a lot, such as apparel.
A comprehensive overview of research and projects that use wardrobe studies can be found on this web site and publications related to wardrobe studies can be found by clicking here.
This article draws on the following research:

Fletcher, K. and Klepp, I. G. (eds.) (2017) Opening Up the Wardrobe: A Methods Book. Oslo: Novus.
Klepp, I. G. and Bjerck, M. (2014) 'A methodological approach to the materiality of clothing: Wardrobe Studies', International Journal of Social Research Methodology, 17(4), pp. 373-386.
Klepp, I. G., Laitala, K., & Wiedmann, S. (2020). Clothing Lifespans: What Should Be Measured and How. Sustainability, 12(15).
Laitala, K., Klepp, I. G. and Henry, B. (2018) 'Does Use Matter? Comparison of Environmental Impacts of Clothing Based on Fiber Type', Sustainability, 10(7).
Laitala, K., & Klepp, I. G. (2020). What Affects Garment Lifespans? International Clothing Practices Based on a Wardrobe Survey in China, Germany, Japan, the UK, and the USA. Sustainability, 12(21), 9151.