New Research Centre in Copenhagen based on wardrobe research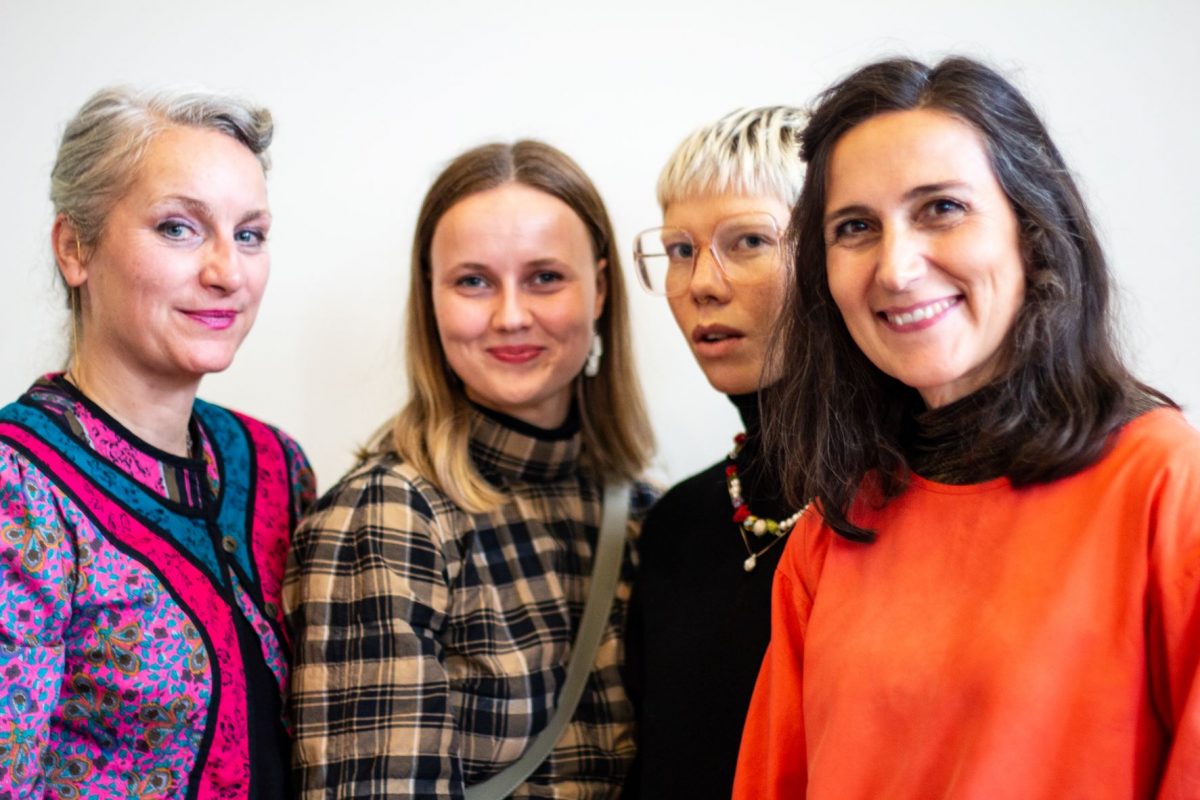 The CHANGE masterclass seminar held at the Royal Danish Academy in Copenhagen September 30th 2022 hosted another interesting occasion. This was the launch of KLOTHING – Centre for Apparel, Textiles & Ecology Research. The first Danish research center on fashion, textiles and sustainability lead by me, Associate Professor, PhD, Else Skjold, who has been central in developing the wardrobe method since the beginning of my PhD study (Skjold, 2014).
Text: Else Skjold/KLOTHING
In CHANGE, I am responsible for the WP5 regarding the continuous recruiting of junior- and senior researchers for further development and consolidation of wardrobe research, and dissemination of new knowledge to both research, industry, and policy makers. With the newly established centre, wardrobe research will have a strong outpost and knowledge hub in Scandinavia to support and strengthen the WP5, the work being conducted at SIFO in Oslo, and the broadening out of wardrobe research altogether.
The name is a result of the dialogue between myself and professor, PhD Kate Fletcher, who is also part of the CHANGE project, and currently affiliated with the Royal Danish Academy (among others). With the title KLOTHING, the centre is rooted in a Scandinavian context, since the spelling of clothing with a "K" stems from Norse language. The title thereby suggests how research departing from exactly Denmark and Scandinavia might contribute to effecting a CHANGE. Therefore, the founding pillars of the centre are focusing on the core value of the Scandinavian welfare states that everyone should have equal opportunity, which is mirrored in the Scandinavian traditions for user-inclusive and collaborative design that was developed throughout the 20th Century.
The center is placed at the Royal Danish Academy which covers the Design School, the Architect School and the Conservation School. This implicates that the knowledge production of the center has a basis in the three respective areas of research, artistic development work, and practice. This means that the center will produce knowledge in the shape of both academic writing and research-led design development work at the highest artistic level, thereby testing and validating how a circular and sustainable future might appear in physical design artifacts and prototypes.
KLOTHING is affiliated with the Institute of Architecture and Design that represents the full scale from ceramics to clothing and textiles, and to furniture, interior, and architecture. It is thereby embedded in a research- and education environment strongly affected by the iconic Danish Modern Furniture traditions deriving from the 1950's and 1960's, and represented by designers such as Børge Mogensen, Kaare Klint, and Finn Juhl. It is particularly in this modernist movement and its functionalist tradition for investigating user-behavior and -needs and the use properties of design objects for various occasions (i.e. storage for clothing etc.), that there is a strong tie to the CHANGE project and its interest in occasions and categories of clothing designed for specific purposes.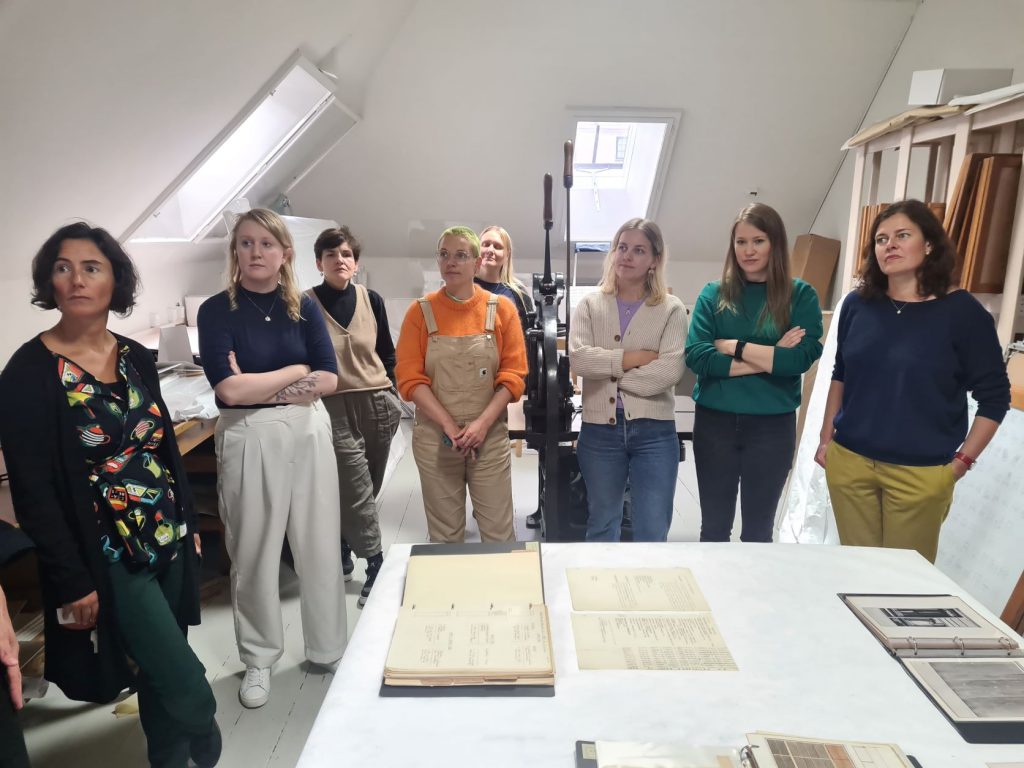 These traditions for a sensitivity towards use and use properties of design are interpreted in KLOTHING as an important foundation for restoring the fashion- and textiles sectors' ability to deliver products of high and long-lasting use value. Going back to the aspirations of the welfare state of providing equal opportunity for everyone, it is obvious that in a current context this will imply a deep sensitivity for various user groups and their needs and aspirations, across gender, race, age and other important parameters that are not recognized in the current fashion system.
It is here that wardrobe research is a key driver for understanding how design creates value in practices of maintenance and use, and in circular services such as resale, rental, re-design, adjustment tailoring and similar. Wardrobe research could be seen as crucial in the years to come, as there is a need for building eco-systems, logistics and new practices for a more circular and sustainable fashion- and textiles sector that is centred on long-time use of resources. Basically, wardrobe research is key because circularity requires skills, practices, understandings, logistics and value systems that are based around use rather than on fashion trends. But the ecosystems political and economic incentives for establishing this do not exist and are complex to build up.
This is why KLOTHING will be tied up to traditions for collaborative design approaches and co-design developed from the 1970's and onwards in Scandinavia that go well in hand with the cooperative business model represented by large Danish companies such as COOP and Arla. These business models were built on the idea that together we can do more. Typically, they consist of many small enterprises and stakeholders with a shared infrastructure for knowledge-building, know-how and revenue creation. Like a small welfare state within the welfare state. This template for collaborative research means that the center will primarily work action-based and in collaborative settings across sciences and sectors/stakeholders. This work has already started, as KLOTHING is embedded in the politically funded research partnership on circular economy for plastics and textiles affiliated with the Innovation Fund Denmark, TraCE. Here Jesper Richardy is part of the team.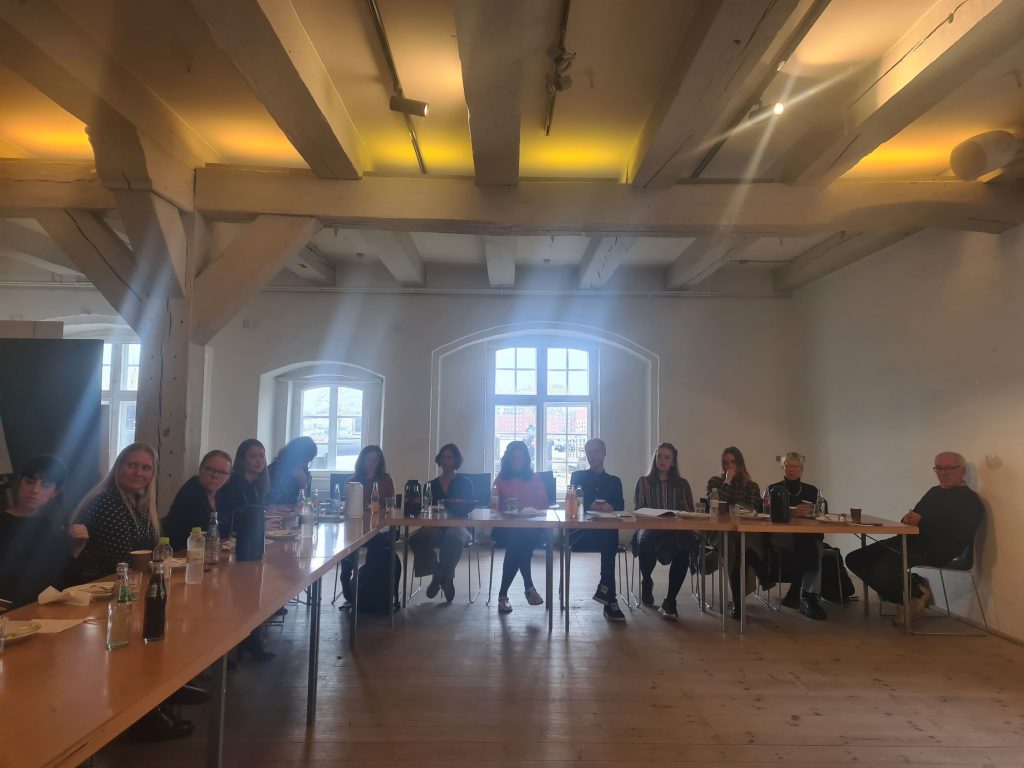 Ultimately, the ambitions of the CHANGE project of creating an actual impact at more systemic level is also embedded in the ideas behind KLOTHING. This is found in the strong inspiration of the movement propelled by the manifesto of the Nordic Cuisine from 2004. What they basically did was to reject the focus on French cooking tradition that had pushed local produce and culinary practices into almost oblivion. They believed in a much more locally rooted practice that respected natures' boundaries and seasons. In welfare and balance for both human and non-human species. In elevating local resources and in making them precious through skilled craftmanship at the highest level. All in collaboration between citizens, politicians, researchers, industry, and other stakeholders for the common good.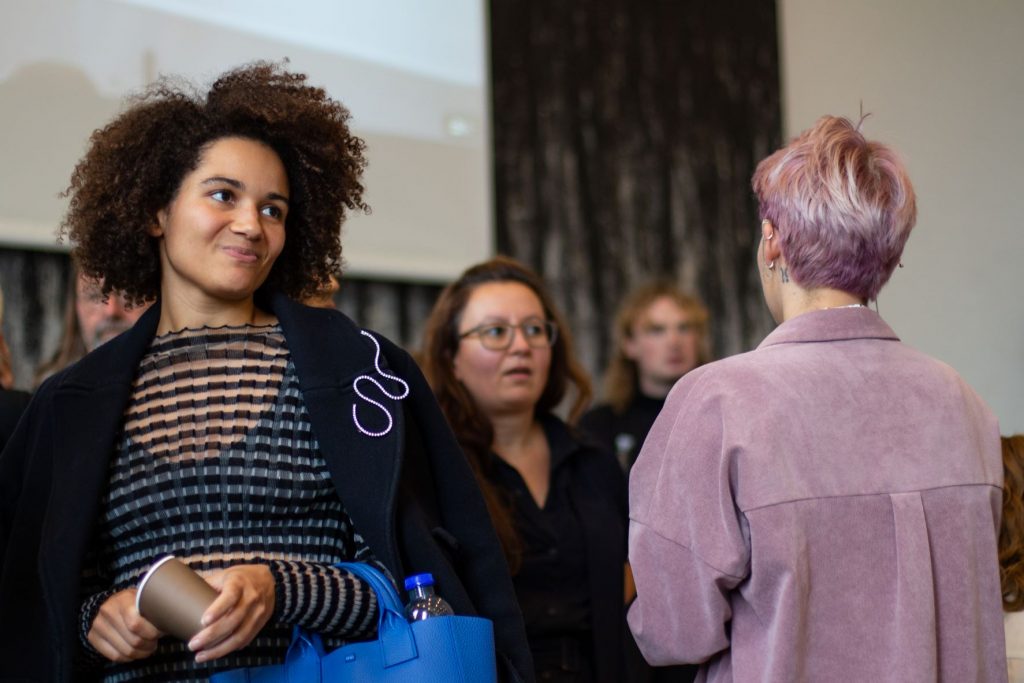 This could seem as a highly protective and inward-looking project. But what happened was that they inspired local craftmanship and resourcefulness – a decentering of what good cuisine was all about – and thereby stimulated tools and supporting philosophy for a more caring and rooted practice together with chefs all around the globe. Just like this movement, KLOTHING seeks to inspire new landscapes of fashion and textiles that are decentered, inclusive and respectful of plural voices and aesthetics, whilst respecting planetary boundaries and principles of biodiversity. This line of thinking was initiated in the master programme that was launched September 2020 at the Royal Danish Academy; Fashion, Clothing & Textiles; New Landscapes for Change.
The hope going forward is to reach out and invite fellow researchers and students from other learning environments, as well as industry partners, policy makers and other stakeholders, in the understanding that no one can make a CHANGE on their own.