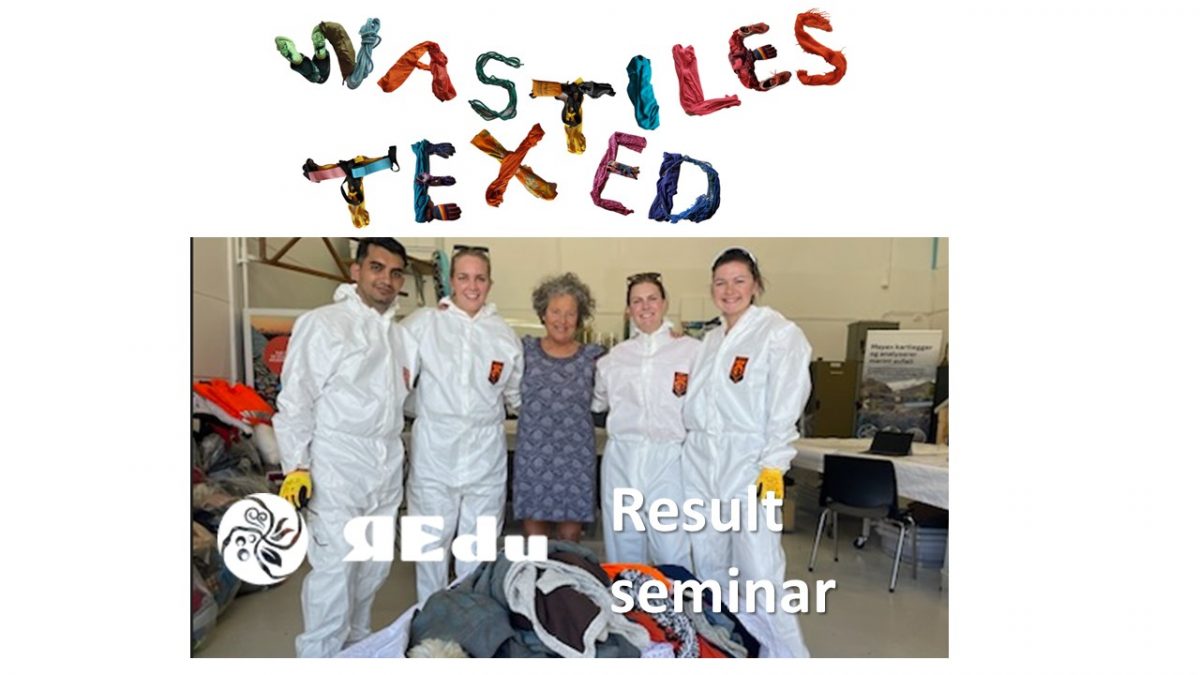 Friday the 11th of August 2023, 09:00-10:00, Oslo/Zoom.
Four intern students in the Avfall Norge REdu project have worked on the SIFO proposal for TPR (read more about this here), and will present the results from this work at 9 am CET on August 11th via Zoom. We are eagerly awaiting these results, as this is the first time we will get answers to if the textiles that end up in various waste streams can be identified by brand, if we can estimate how long their duration of service has been and in what state they are for reuse or recycling.
The seminar is free and open to all, and can be accessed by clicking on this zoom-link. The meeting ID is 828 0060 9300.
Welcome!
Both Wasted Textiles and the REdu picking analysis project are financed by the Norwegian Retail Environmental Fund.