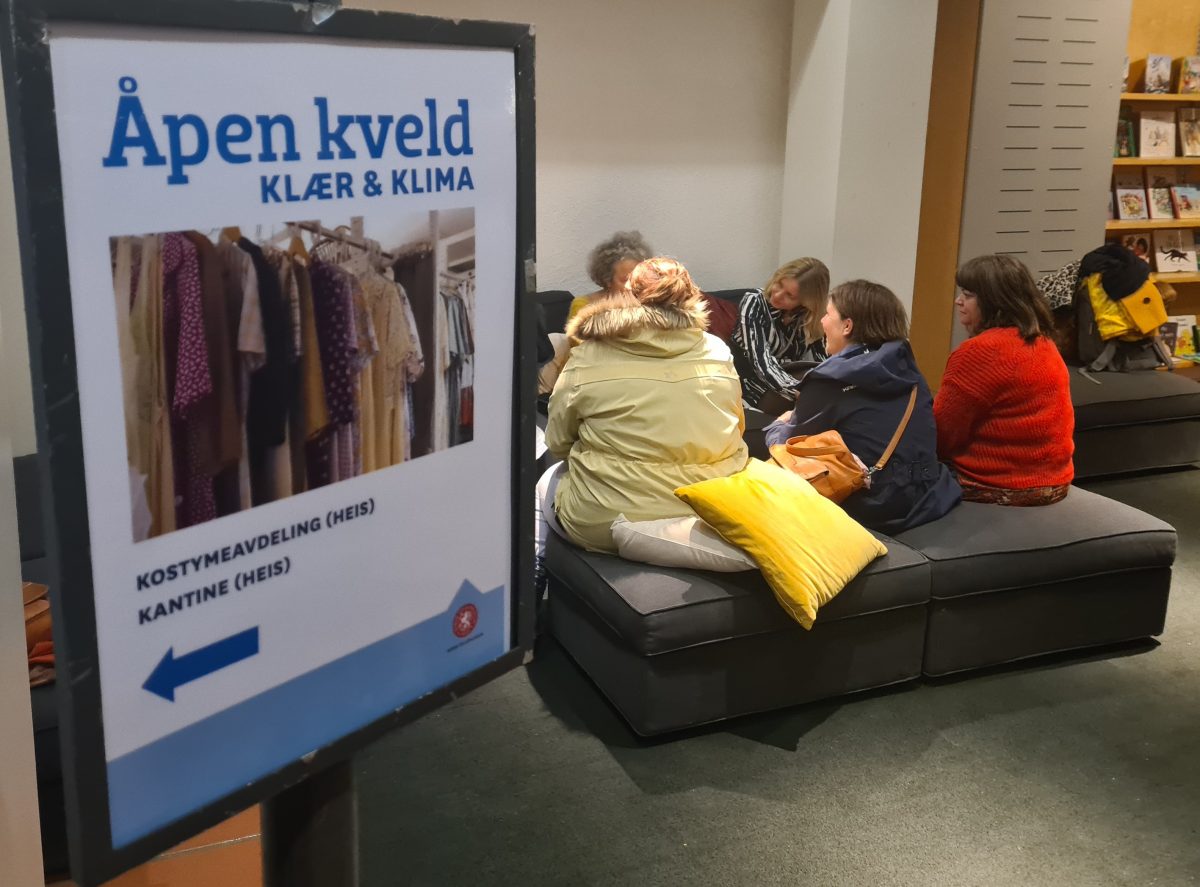 Wardrobe and Climate was the over-arching theme for a CHANGE event at the Norwegian Folk Museum in Oslo: how we can convey historical knowledge about resource thinking, crafts and wardrobe joy in the museum's costume collections. An academic hybrid conference morphed into a hands-on evening.
"How did they do it?" was the big question posed during the hybrid seminar during the day, where around 25 attended in person and the same number joined us virtually; and where Ingun Grimstad Klepp and Ingrid Haugsrud, both from Consumption Research Norway (SIFO) at Oslo Metropolitan University, spoke about two forthcoming papers. These are: Variety in dress: Norwegian and Swedish clothing 1780-1880, co-authored by Bjørn Sverre Hol Haugen, Marie Ulväng, Pernilla Rasmussen, Ingun Grimstad Klepp and Ingrid Haugsrud, and Towards a closet full of clothes, but nothing to wear: Wardrobe planning regimes in women's weekly magazines 1908-2023.Here the authors are Ingrid Haugsrud, Ingun Grimstad Klepp and Vilde Haugrønning.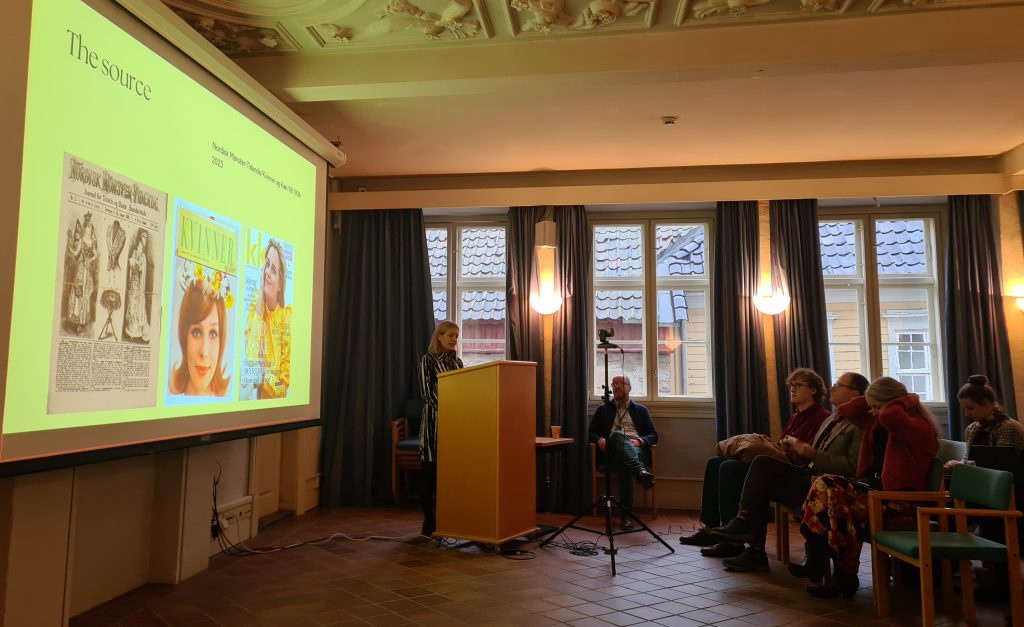 The headline was "Unused resources for CHANGE: Fashion, history and sustainability", and the question was why does history matter? Why do we need to talk about historical practices in the discussion around the environmental impact of textiles and clothing? asked Professor Ingun Grimstad Klepp, before she then went into how dress-practices from Norway and Sweden during the 100-year period spanning from 1780 till 1880, could offer clues to variety without excessive wastefulness. The red thread being that when we have less clothes, we take much better care of them and assign them high value.
This was followed by Ingrid Haugsrud speaking about "A closet full of clothes, but nothing to wear. Wardrobe planning in Norwegian weekly magazines 1908-2023", where her analysis of three time-periods in the history of Norway's oldest surviving women's magazine which is KK (Kvinner og klær), that started out as Nordisk Mønstertidning. The three main themes that emerged for early 1900s, 1970s and 2020s were: Making do with what one had and at the same time creating variety, mix and match wardrobes (creating an illusion of having more than one actually does) and finally "the capsule wardrobe" and cleaning out/ridding oneself of unused things. The latter having led to a waste colonialism issue in the global south as an unforeseen problem.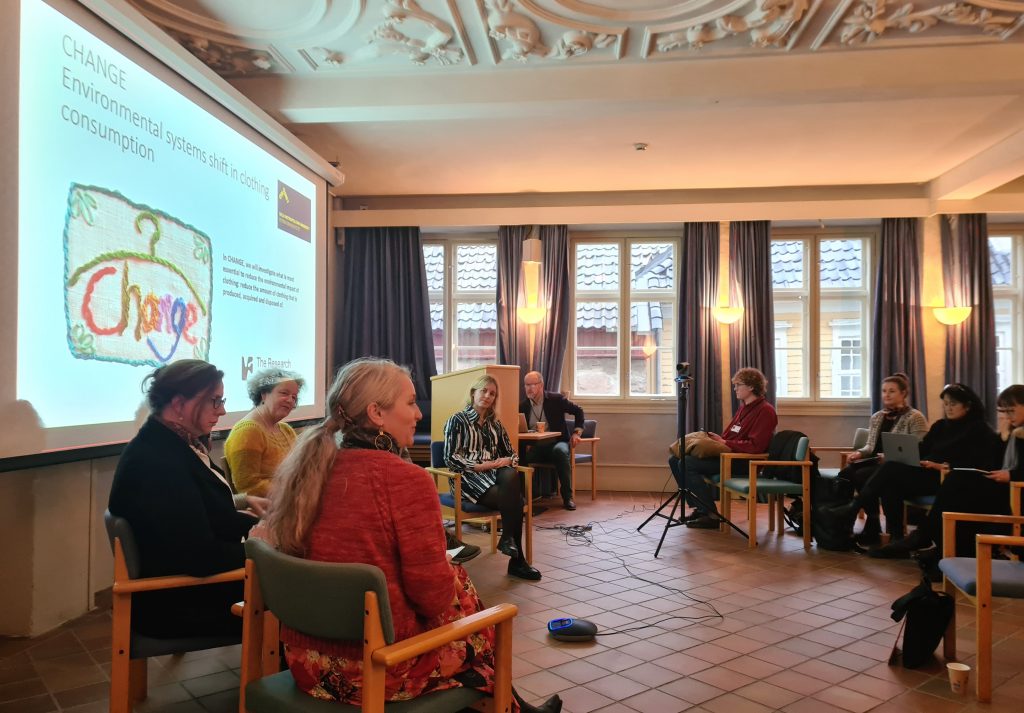 After the two talks speakers were done, they were joined in a panel by Bjørn Sverre Hol Haugen, Marie Ulväng and Pernilla Rasmussen, monitored by Else Skjold. Here Marie Ulväng pointed out that in the 19th century, a household-budget for apparel was as much as 1/4th of the total. Which is a far cry from today's share.
Later the same day, many of the participants joined others for a hands-on behind-the-scenes deep-diving into old wardrobes and textile know-how. Participants guessed what materials were hidden in jars based only on how they felt to touch, and also the weight of two garments, an old wool skirt which had belonged to Åse Roe from Tinn in Norway and a silk dress woven in the 1750s, with several reincarnations in the 1800 and 1900s.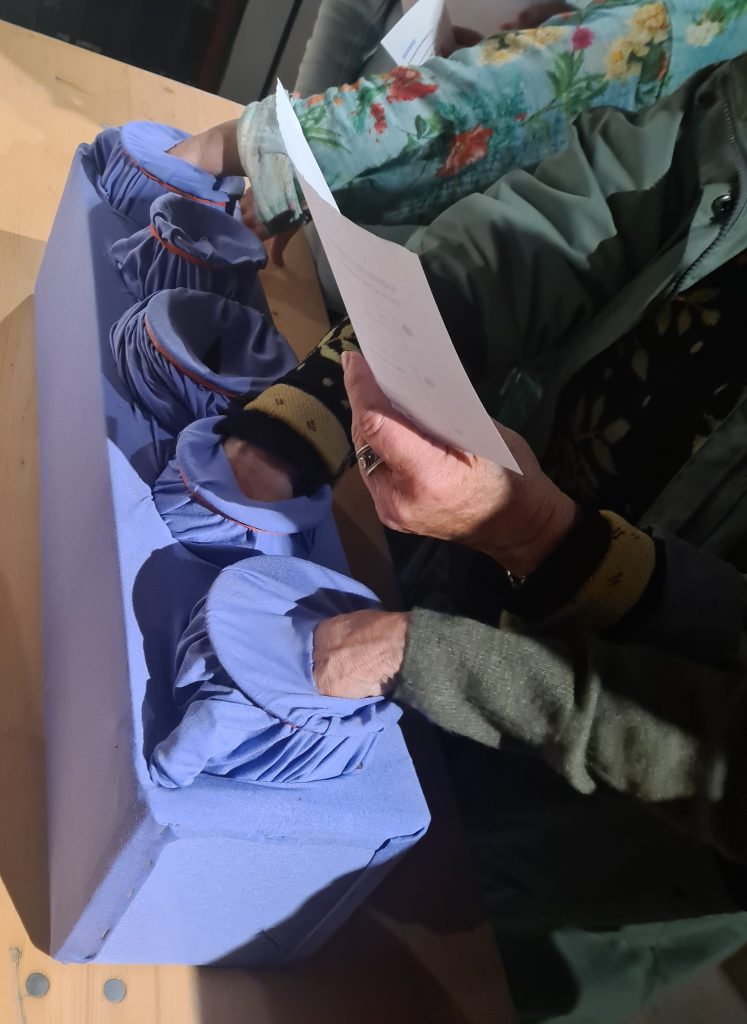 The audience was also invited to talk about their own wardrobes and clothes with Ingun and Ingrid in what evolved as a deep-dive in a theme that was brought forward during the hybrid seminar: a need for a better language about our wardrobes and what makes them sustainable. Watch and listen to the hybrid webinar by clicking here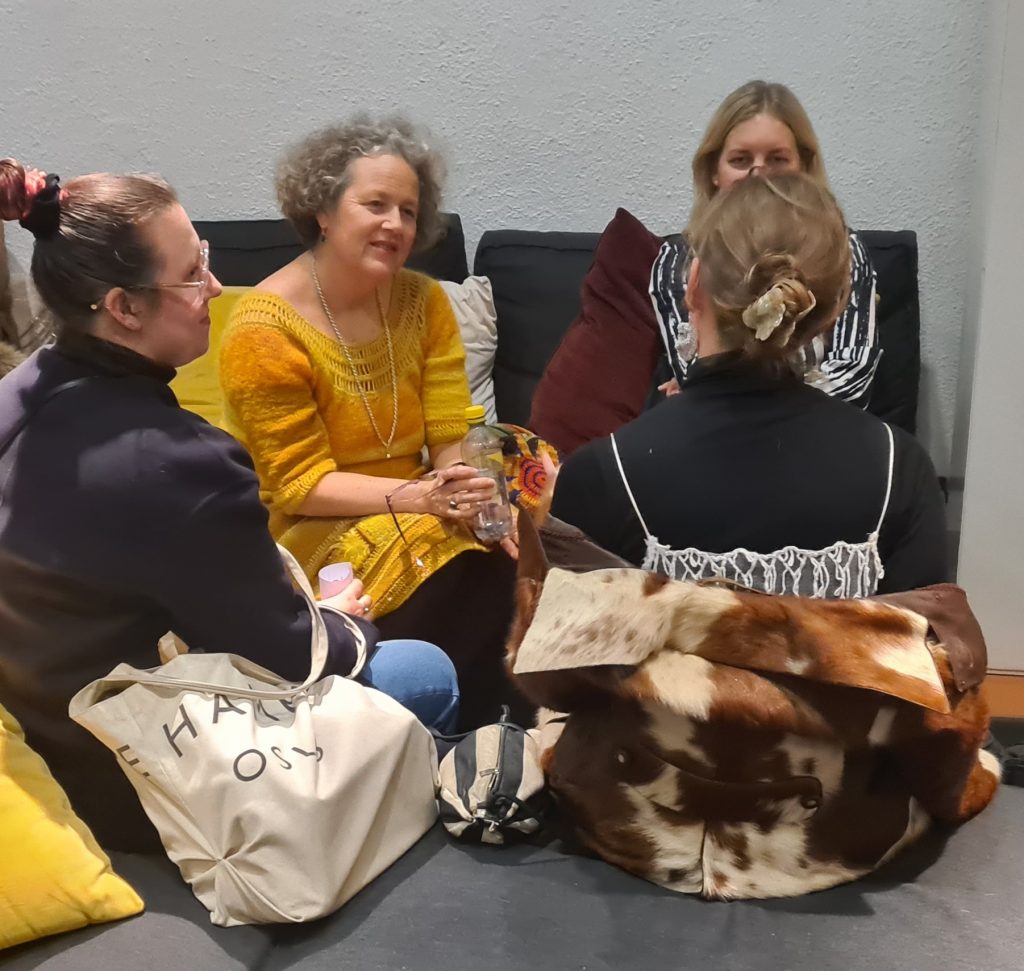 .