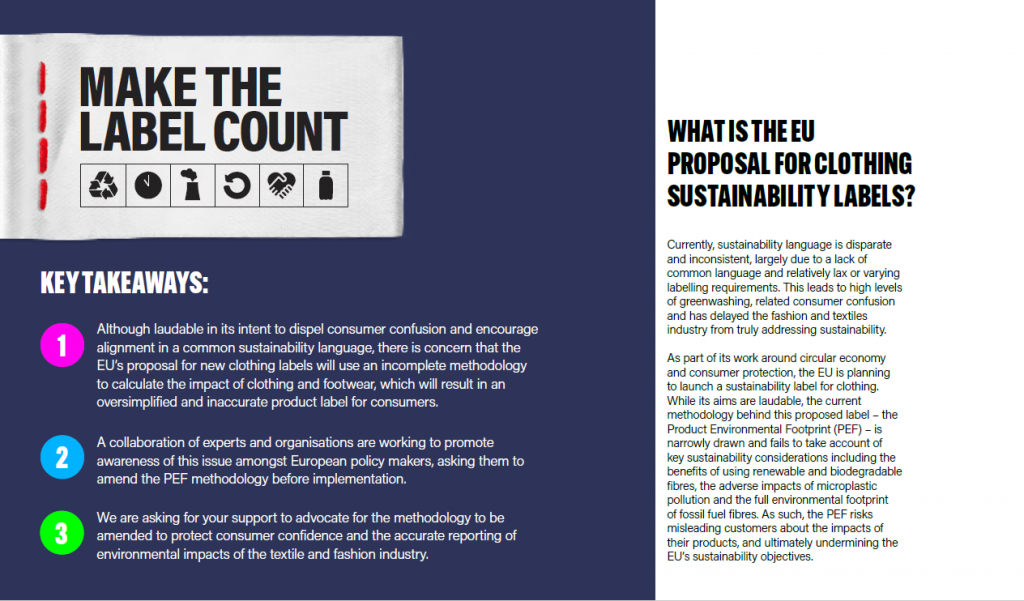 Wednesday the 13th October, Ingun Grimstad Klepp participated in the panel discussion at the launch of the Make the Label Count campaign – an international coalition of organisations that want to ensure that the EU's new labelling system for sustainable clothing is credible and valid. They are critical of the EU commission's proposed use of Product Environmental Footprint (PEF), because it does not account for important environmental impacts and does not correspond with the EU's sustainability goals. The standard does not either present a complete picture of a product's environmental footprint.
The event was opened by Livia Firth, as a keynote speaker, and the other participants in the debate were Paola Miliorini form the EU commission and Pascal Morand from the Fédération de la Haute Couture et de la Mode.
You can watch the full event here (youtube).
Click here to read more about the campaign and how to join it (maketelabelcount.org).