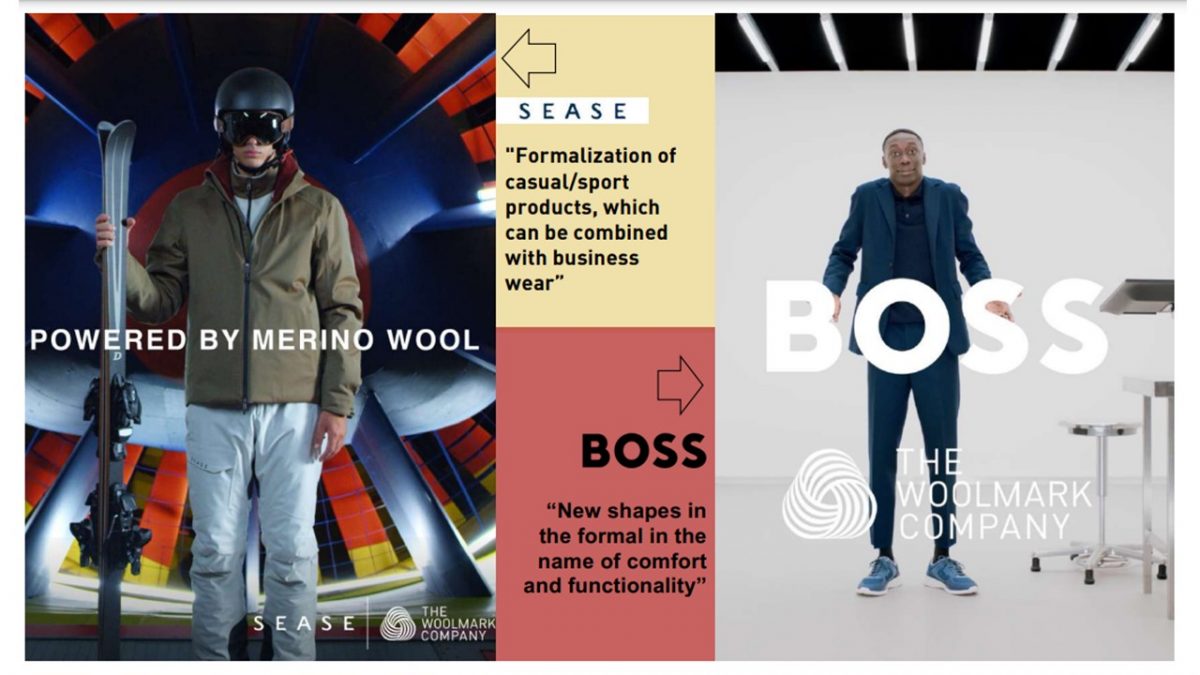 Casual and formal on a trajectory to merge? This question is emerging both in research and when looking at consumer trends for clothing and fashion.
As part of the CHANGE project, one trajectory being explored is a return to clothing that is more versatile and less defined by occasion. In this exploration, a "mix and match" approach is being explored, which seems to resonate with a market in transition post-Covid.
Hugo Boss recently launched the knitted suit in cooperation with Woolmark, a new knitting technology with four-way stretch that makes the suit extremely versatile and enables the wearer a freedom of movement that most certainly allows for some leisure activity. At the same time leisure wear is becoming more formalized and an outdoor windbreaker now even has a place in a city setting, we heard during the recent IWTO Roundtable in Nuremberg in Germany, where Francesco Magri, Woolmark, talked about "the new suit". He spoke about the "post streetwear" and affirmation of a "new" formal, and the return of conviviality and the "weekly" eveningwear.
We also saw an "urban hiking boot" being launched by Norwegian brand Alfa – which finds a place both to and from work, and hiking (click here to see the shoes). One could say athleisure (the merging of leisure and athletics) is further leaching into other aspects of our lives, which is echoed by the recently released State of Fashion report 2023, from Business of Fashion and McKinsey & Company, which alludes to this same change in mode of dress: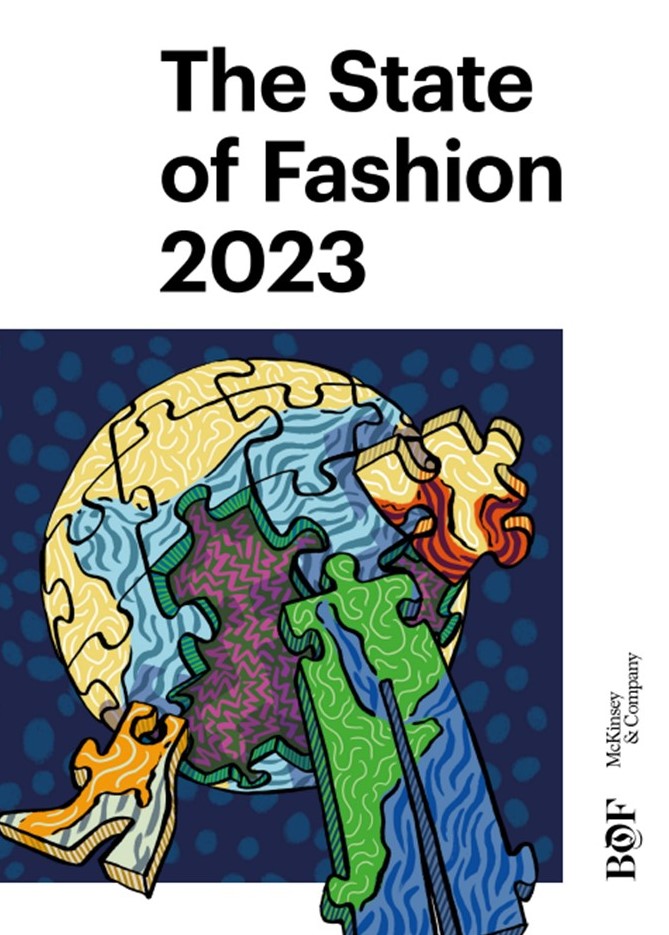 «Even before the pandemic and the hybrid-working paradigm of today, office attire was relaxing. Hoodies, jeans and sneakers became increasingly acceptable in many offices. Even banks and professional services firms — with entrenched suit and tie cultures — have acknowledged that office dress codes need modernizing. In 2019, Goldman Sachs announced a firm-wide flexible dress code, encouraging employees to use their judgment when deciding whether they should, or should not, ditch their suits for a more casual look."
After the IWTO's Round Table, the Secretary General, Dalena White, commented that this was a function of how people commute: On bikes and scooters, rather than in cars or over-crowded public transport. This means work-clothes need to adapt. But what then about women? Let's return to the State of Fashion Report 2023, which highlights a new gender-fluidity as well:
"In women's wardrobes, where dresses have long ruled both office and evening wear, a new take on the pant suit emerged in 2022. Labels such as J.Crew and The Frankie Shop showcased oversized suits and trousers in soft materials for customers looking for polished, fashionable but comfortable styles. Workwear label M.M. LaFleur has honed its 'power casual' category of structured knit tops and washable twill trousers. The brand said FORMALWEAR REINVENTED in early 2022 that its power casual styles were generating triple the sales of dresses that used to drive about a third of the company's sales prior to the pandemic details that bridge formal and casual attire — such as formal cuts in comfortable materials that often incorporate performance fabrics, like sweat wicking or stretch — are also in high demand. For example, cashmere joggers from Burberry and Loro Piana or linen and crochet shirts from Jil Sander and Jigsaw can be dressed up or down depending on the occasion."
Where does the shift in workwear leave formal wear? And how is the shift in more formalization of casual wear leave the whole idea of the need for very different clothes for different occasions, perhaps one of the main drivers in the current over-production of clothing? If your outdoor sports jacket also can be worn to work, if your work suit can be acceptable for leisure – why on earth would you need clothes that clearly signal formal or casual?
This opens up a whole new possibility to mix and match, combine a classic, formal jacket with jeans, or a wool sweater with a suit. Trends that have been emerging for quite some time – but are now taking hold.